View the Webinar Archive
The Illinois CCA has collected recordings of webinars hosted by the program. View the list below and select the recording of your choice. You will be brought to the GoToWebinar Login where you will need to register with your name, email, and CCA#.
The ILCCA will report CEU Credits to ASA weekly every Monday through May 31, 2021.
Illinois CCA Webinar - PCM and Tillage Economics
Original Broadcast - February 23, 2021
Recordings of the IllinoisCCA webinars from the February 23rd and March 2nd showings will be available for viewing on the website late this week or early next week. Please check back for availability.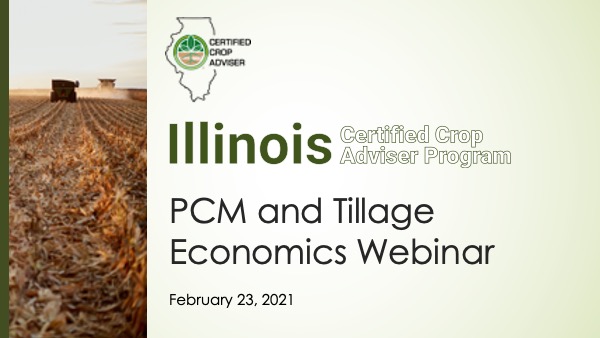 ---
Illinois CCA Webinar - Nutrient Management on Illinois Farms
Original Broadcast - March 2, 2021
Nutrient Management on Illinois Farms: Fertilizer is one of the largest costs on Illinois grain farms, and there are many ways farmers apply fertilizer on fields. Rates and forms of nutrient applications vary greatly across farms. We look at the most profitable approaches, with a particular emphasis on nitrogen. Data from Precision Conservation Management (PCM) will be used to address these issues.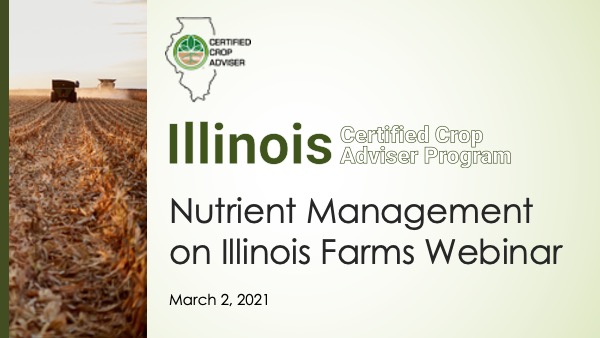 ---