View the Webinar Archive
The Illinois CCA has collected recordings of webinars hosted by the program. View the list below and select the recording of your choice. You will be brought to the GoToWebinar Login where you will need to register with your name, email, and CCA#.
The ILCCA will report CEU Credits to ASA weekly every Monday through June 30, 2021.
Illinois CCA Webinar - PCM and Tillage Economics
Original Broadcast - February 23, 2021
PCM and Tillage Economics: Precision Conservation Management (PCM) has captured a great deal of farm-related information on tillage passes and associated economics. We will cover the economics related to tillage systems on east-central Illinois farms. Yields and costs across systems will be examined, and the most profitable systems will be identified.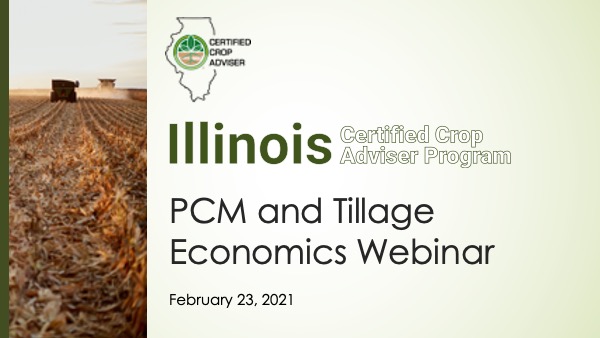 ---
Illinois CCA Webinar - Nutrient Management on Illinois Farms
Original Broadcast - March 2, 2021
Nutrient Management on Illinois Farms: Fertilizer is one of the largest costs on Illinois grain farms, and there are many ways farmers apply fertilizer on fields. Rates and forms of nutrient applications vary greatly across farms. We look at the most profitable approaches, with a particular emphasis on nitrogen. Data from Precision Conservation Management (PCM) will be used to address these issues.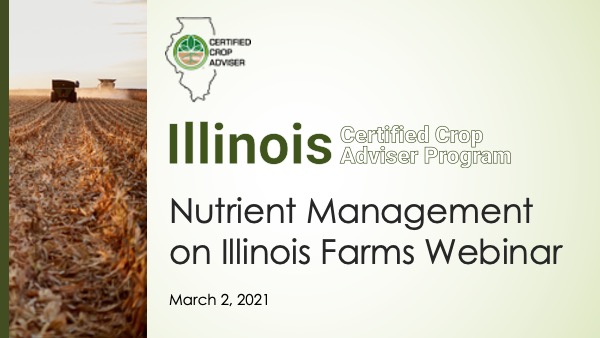 ---
Other Webinars and Online Materials for CCA's
View the listing below for other webinars or online materials that CCAs can self-report for CEUs.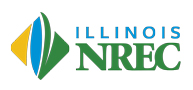 Illinois NREC Educational opportunities for Certified Crop Advisers
The Illinois Nutrient Research and Education Council (NREC) funds research specifically to help Illinois agriculture meet the goals of the Illinois Nutrient Loss Reduction Strategy.
---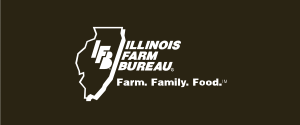 Illinois Farm Bureau Nutrient Stewardship Field Days
In 2021, 12 field days will be hosted through the grant program, including field days focused on cover crops, nitrogen strip field trial results, woodchip bioreactor research, and many other topics.
---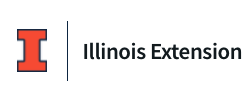 University of Illinois Extension Online CEUs
For CEU opportunities and online certificate and degree programs offered through the University of Illinois Crop Sciences, visit our site.